Fern Staghorn 8"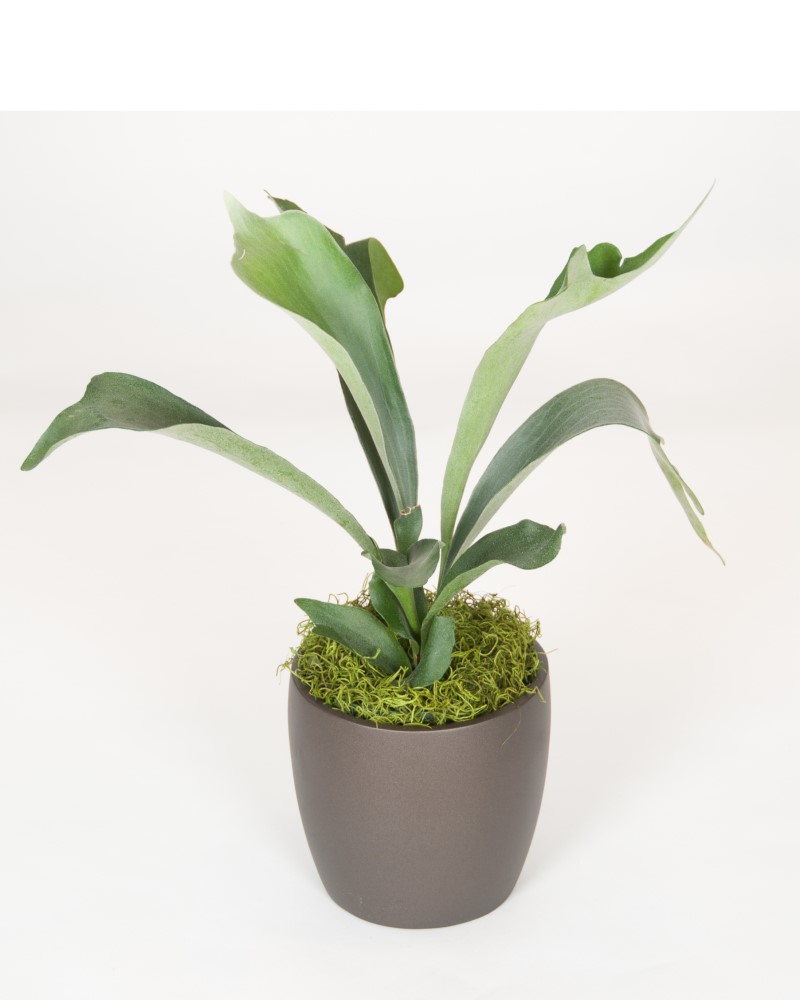 Botanical Name: Platycerium bifurcatum

An evergreen, epiphytic fern with distinctive fronds that resemble the forked antlers of a stag; leathery, gray-green fronds grow outward from the crown; water crowns regularly and do not allow to dry out; great for indoor baskets or containers.

When grown indoors, Staghorn Fern can be expected to grow to be about 3 feet tall at maturity, with a spread of 3 feet. It grows at a slow rate. This houseplant performs well in both bright or indirect sunlight and strong artificial light, and can therefore be situated in almost any well-lit room or location. Prefers moderate waterings.

*Decorative pot and moss not included.
Item Number

1710030225

Quantity Available

Moana Nursery & Florist on Moana Lane

1

Moana Nursery & Rock on South Virginia St.

3

Moana Nursery on Pyramid Way

We're replenishing
The following accessories are available for this item: