Gala Apple #15
Malus Gala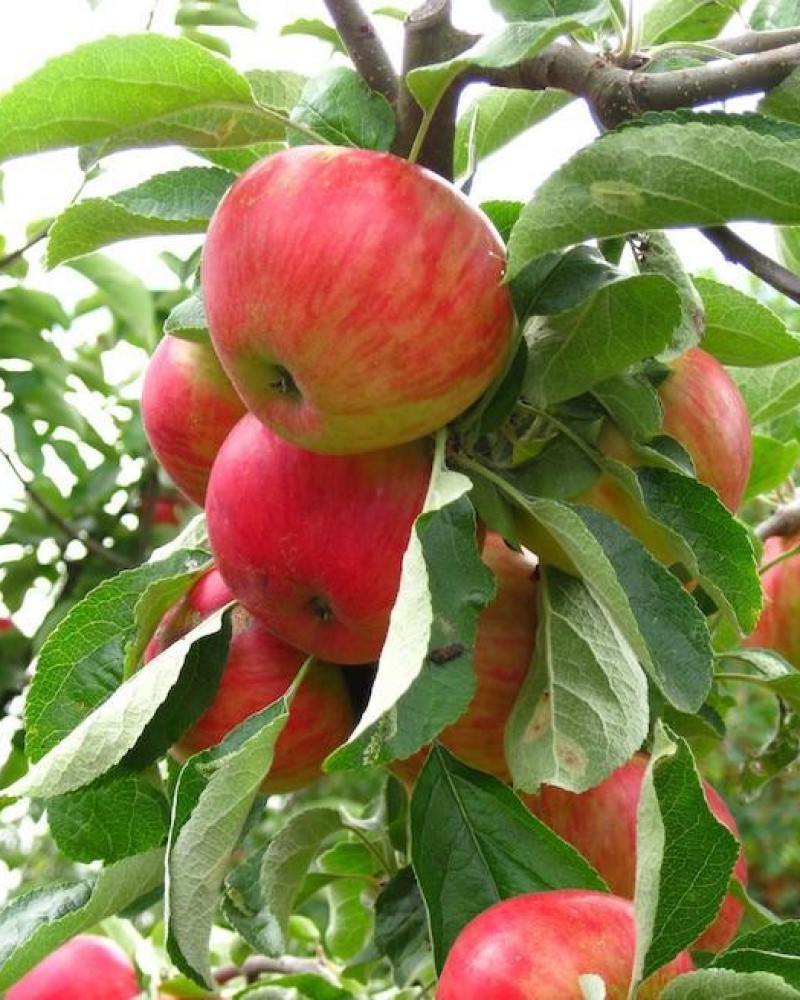 You may also be interested in:
Botanical Name: Malus 'Gala'

A very popular red apple with a distinctive yellow blush, superb flavor for fresh eating; eating apples are high maintenance and need a second pollinator; the perfect combination of accent and fruit tree, needs well-drained soil and full sun.

Height: 20 feet
Spread: 20 feet
Sunlight: full sun
Hardiness Zone: 5
Gala Apple is a small tree that is typically grown for its edible qualities. It produces large scarlet round apples (which are botanically known as 'pomes') with a yellow blush and creamy white flesh which are usually ready for picking from late summer to mid fall. The apples have a sweet taste and a juicy texture.
Retail Price:

$207.00

Price

$144.90

Part Number

063045699

Quantity Available

Moana Lane, Moana Nursery & Florist

6

Pyramid Way, Moana Nursery

6

South Virginia St., Moana Nursery & Rock Store

9