Glorious Garden Floral Arrangement from $210-$270
Glorious Garden Floral Arrangement from $210-$270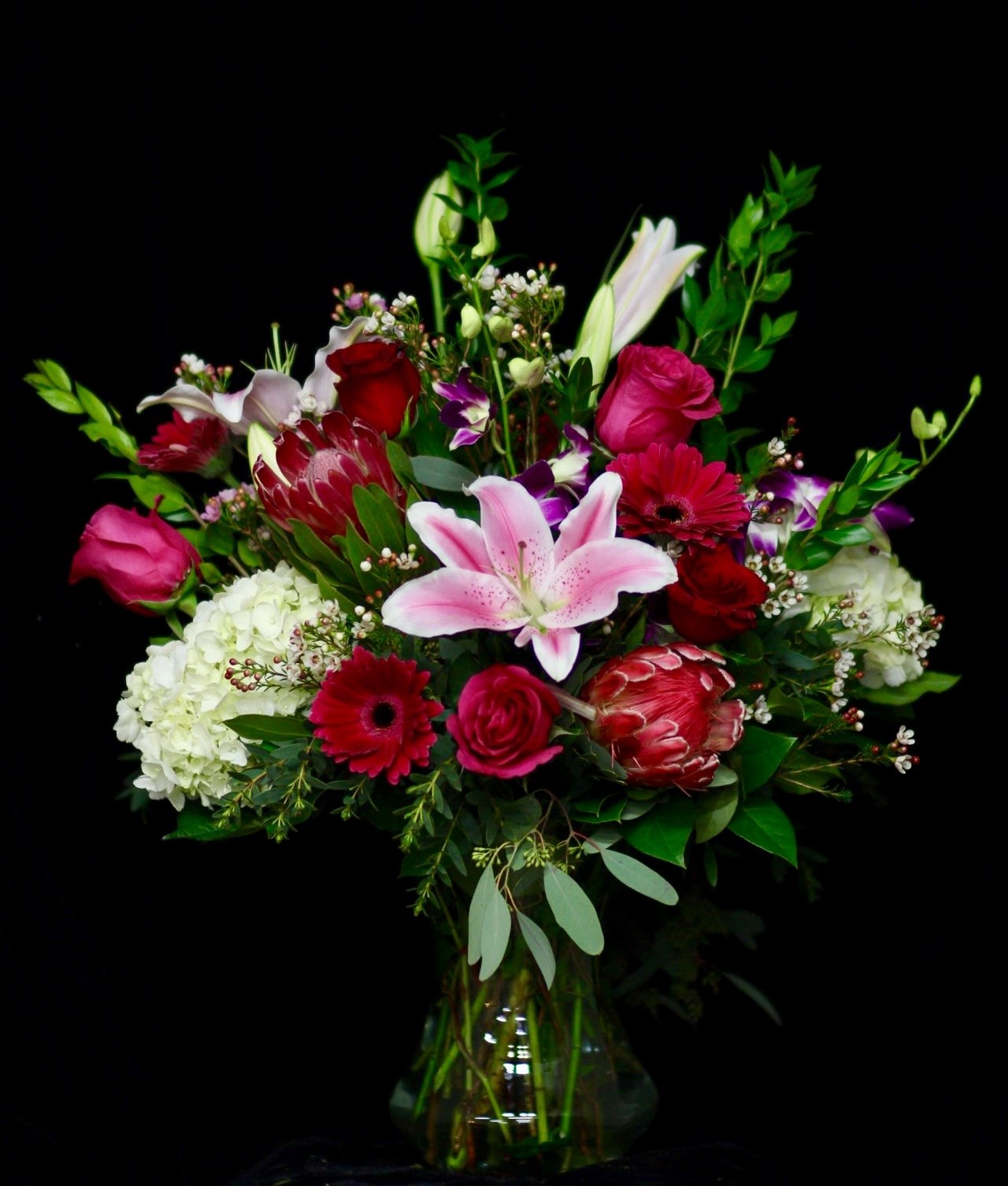 Product Information:
A lush and extravagant floral arrangement full of vibrant, romantic colors guaranteed to brighten up your special someone's day! This showy arrangement incudes beauitful fragrant lilies, premium roses and unique tropical flowers.

Choose from our standard option for $210, our deluxe option for $240 or our premium option for $270 using the drop down menu.

Card Message & Delivery Instructions:
Use the Add Comment button at the bottom of the shopping cart page to let us know the personalized message you would like to send and any delivery instructions. Each item in the shopping cart has an additional comment field to provide supplemental information or requests.
Arrangement Options :
The STANDARD option will be created as pictured.
The DELUXE option will include additional flowers.
The PREMIUM option will have more blooms and the highest quality of flowers we offer in this style.

Floral Local Hand Delivery is available for the following zip codes:

Zip Codes 89509 & 89519 - $13.00
Zip Codes 89501, 89502, 89503, 89512 & 89431 - $14.00
Zip Codes 89511, 89521 & 89433 - $16.00
Zip Code 89523 - $18.00
Zip Code 89506 - $20.00

Substitution Policy
In some instances, our photo may represent an overall theme or look and include a one-of-a-kind vase, which cannot be exactly replicated.

Although the actual bouquet may not precisely match the photo, its temperament will occasionally, substitutions of flower and/or containers happen due to weather, seasonality and market conditions, which may affect availability. If this is the case with the gift you have selected, we will ensure that the style theme and color scheme of your arrangement is preserved and we will only substitute items of equal or higher value.

If any design elements are of major importance to your order, please include them in the Add Comments section at checkout or contact us to ensure availability.