Golden Delicious Apple #7
Malus Golden Delicious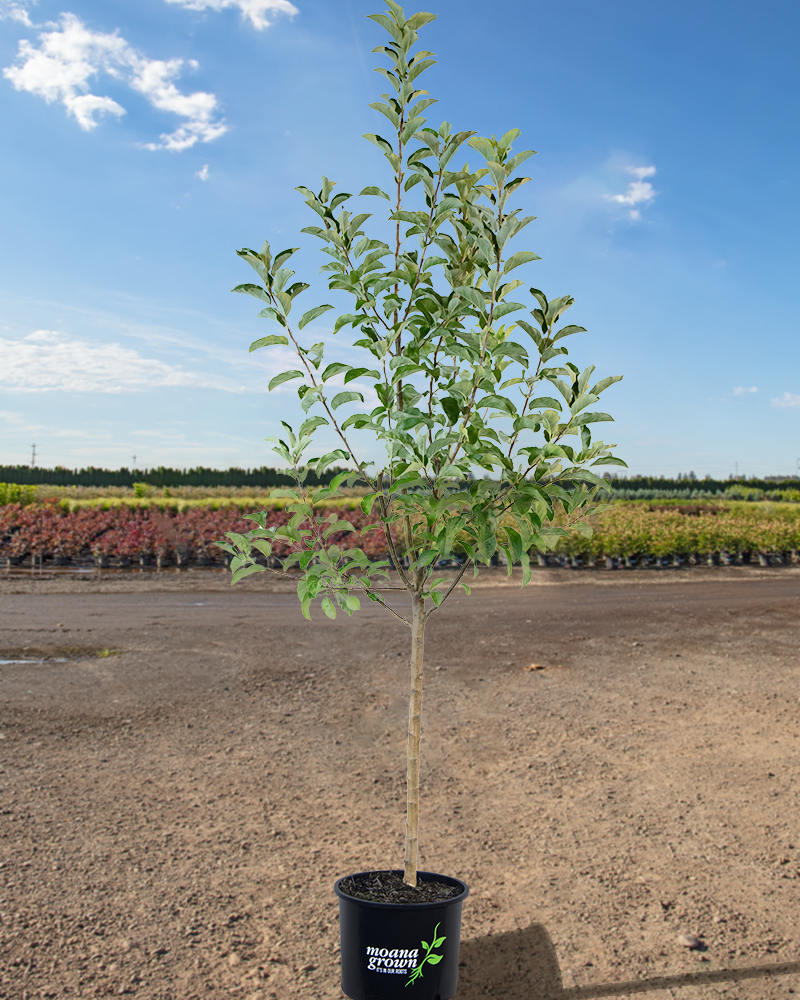 You may also be interested in:
Botanical Name: Malus 'Golden Delicious'

Probably the most popular yellowish-green apple, crunchy with a sweet flavor, late harvest; eating apples are high maintenance and need a second pollinator; the perfect combination of accent and fruit tree, needs well-drained soil and full sun.

Golden Delicious Apple will grow to be about 20 feet tall at maturity, with a spread of 20 feet. It has a low canopy with a typical clearance of 4 feet from the ground, and is suitable for planting under power lines. It grows at a medium rate, and under ideal conditions can be expected to live for 50 years or more. This variety requires a different selection of the same species growing nearby in order to set fruit.

This tree is typically grown in a designated area of the yard because of its mature size and spread. It should only be grown in full sunlight.
Price

$99.00

Part Number

063045076

Quantity Available

Moana Lane, Moana Nursery & Florist

1

Pyramid Way, Moana Nursery

We're replenishing

South Virginia St., Moana Nursery & Rock Store

4