Moana Porch Pot Large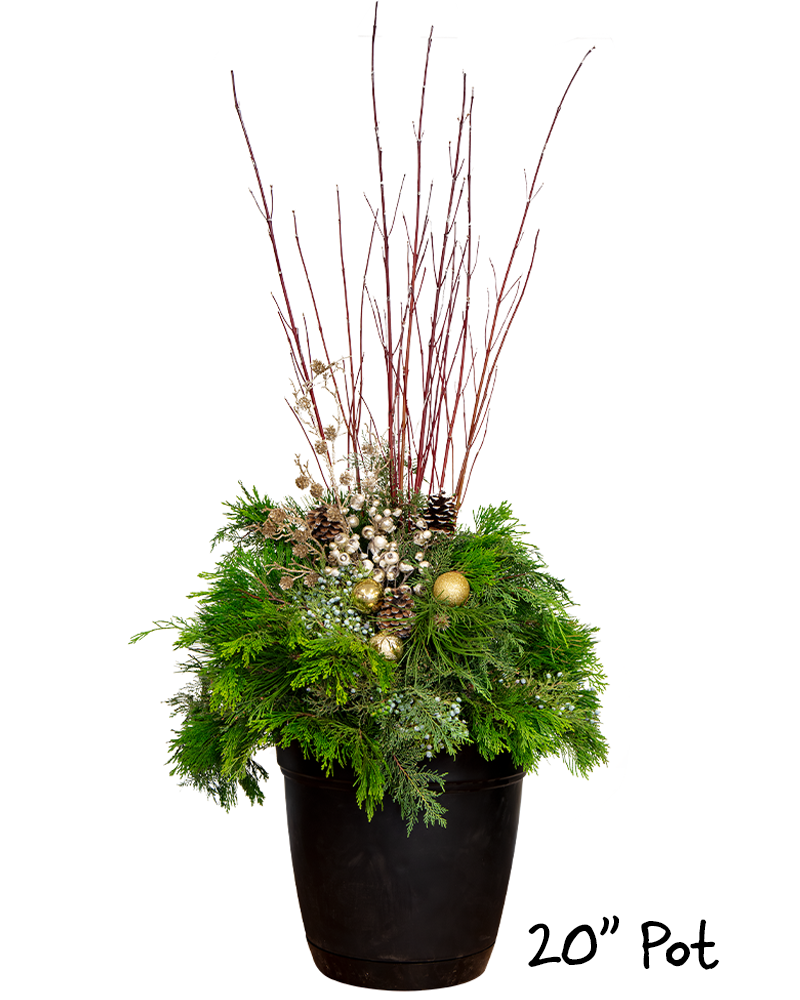 Introducing our exquisite Moana hand-made Holiday Porch Pot, an enchanting addition to your festive decor that effortlessly blends tradition with a touch of rustic charm. Crafted with love and care, each porch pot is a unique masterpiece that captures the spirit of the season.

Actual plants and decorations may vary from what is pictured. Although the actual porch pot may not precisely match the photo, its temperament will. Occasionally, substitutions of plants and/or containers happen due to weather and seasonality which may affect availability.

If any design elements are of major importance to your order, please include them in the 'add personal message' in your cart or contact us to ensure availability.
Price

$129.00

Part Number

70005164

Quantity Available

Moana Lane, Moana Nursery & Florist

4

Pyramid Way, Moana Nursery

1

South Virginia St., Moana Nursery & Rock Store

6