Nesting Blend Seed Cylinder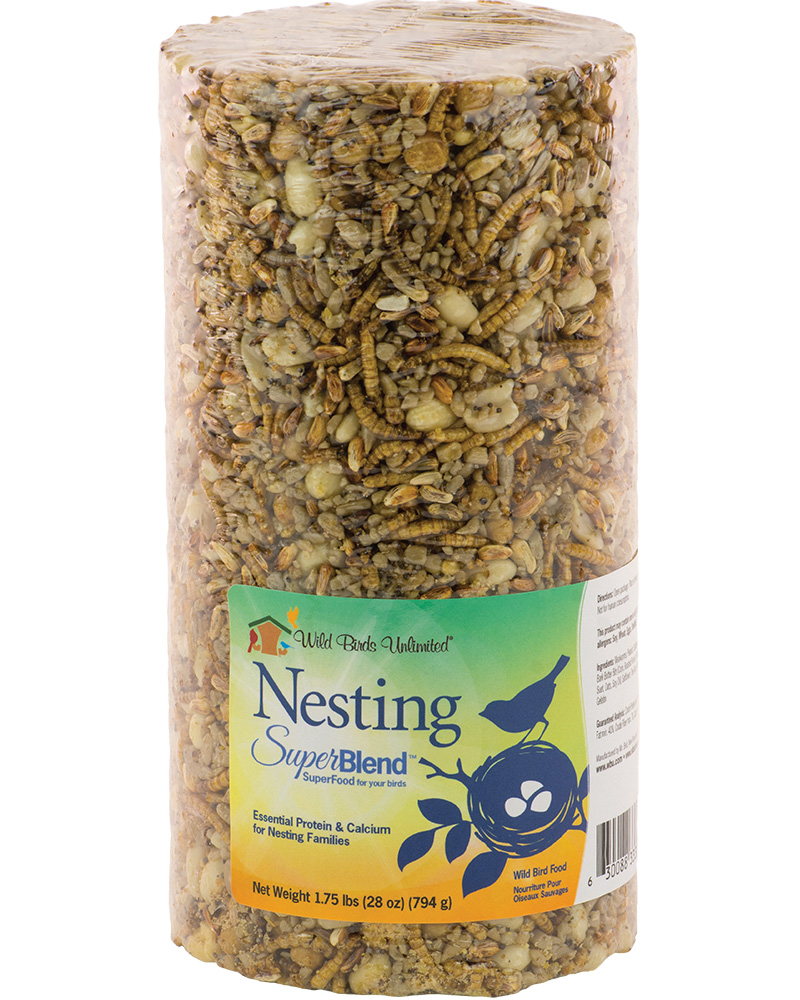 Stay seasonally savvy and give your birds what they need when they need it most.

Nesting blend is especially formulated with essential protein and calcium for nesting families. These, along with high-fat content, provide the exactly what birds need to see them through pre-nesting, nesting, and molting times. Protein helps feathers grow in, calcium supports healthy eggshell and bone growth, and fat-rich foods provide high energy for busy bird parents providing for their nest. The seed cylinders form provides a convenient and long-lasting way to feed your birds.

Ingredients: mealworms, peanuts, sunflower chips, bark butter bits, safflower, tree nuts, calcium and gelatin.
Price

$15.99

Part Number

1008190

Quantity Available

Moana Lane, Moana Nursery & Florist

22

Pyramid Way, Moana Nursery

21

South Virginia St., Moana Nursery & Rock Store

7