Philodendron Monstera 8"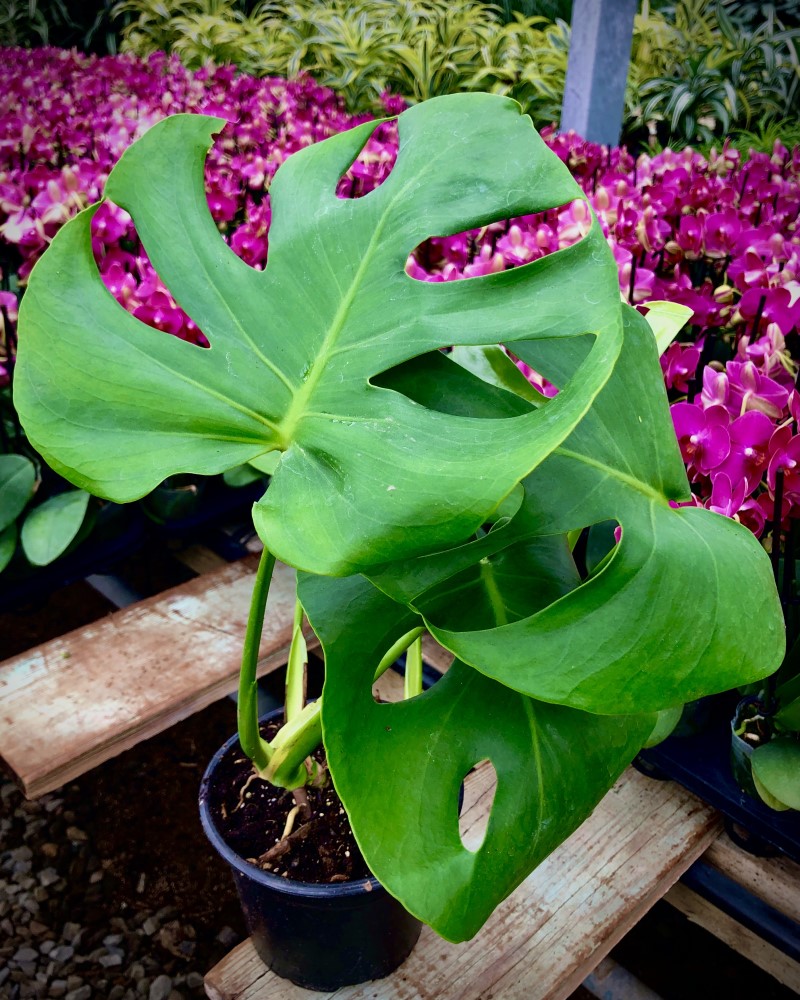 Botanical: Monstera deliciosa
Common: Swiss cheese plant; Split leaf philodendron

Height: 8 Feet
Spread: 3 Feet

This variety presents large, glossy green leaves with deep splits & holes; can be allowed to climb trellises or other structures; flowering or fruit production is highly unlikely indoors; a stunning container plant for indoor spaces. It grows at a fast rate. This houseplant performs well in both bright or indirect sunlight and strong artificial light, and can therefore be situated in almost any well-lit room or location.
Item Number

1029370

Quantity Available

Moana Nursery & Florist on Moana Lane

2

Moana Nursery & Rock on South Virginia St.

3

Moana Nursery on Pyramid Way

We're replenishing
The following accessories are available for this item: