Plantskydd Ready to Use Gallon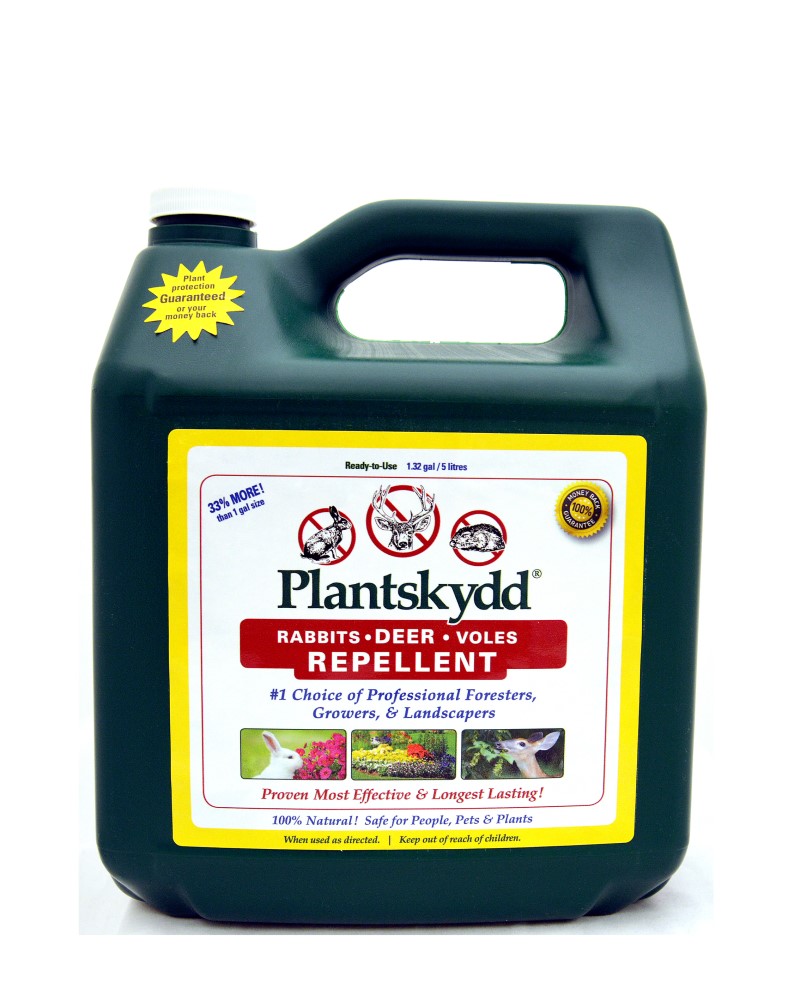 For year round control of deer, rabbits, elk, moose, hares, voles, squirrels, chipmunks and other herbivores. Protects 500-600 plants, 1 foot high. Rainfast in 24 hours.

Application frequency: Growing season (2-4 weeks + spray new growth), Dormant season (3-6 months). Bulbs (spray or dip bulbs before planting).

Plantskydd works on flowers, perennials, fruit and vegetable gardens (don't spray edible parts), shrubs, trees and bulbs.

NOTE: Jug doesn't come with a spray trigger.
Made in the USA.
Price

$66.00

Part Number

218515622

Quantity Available

Moana Lane, Moana Nursery & Florist

2

Pyramid Way, Moana Nursery

1

South Virginia St., Moana Nursery & Rock Store

4