Seed Wreath Hot Cranberry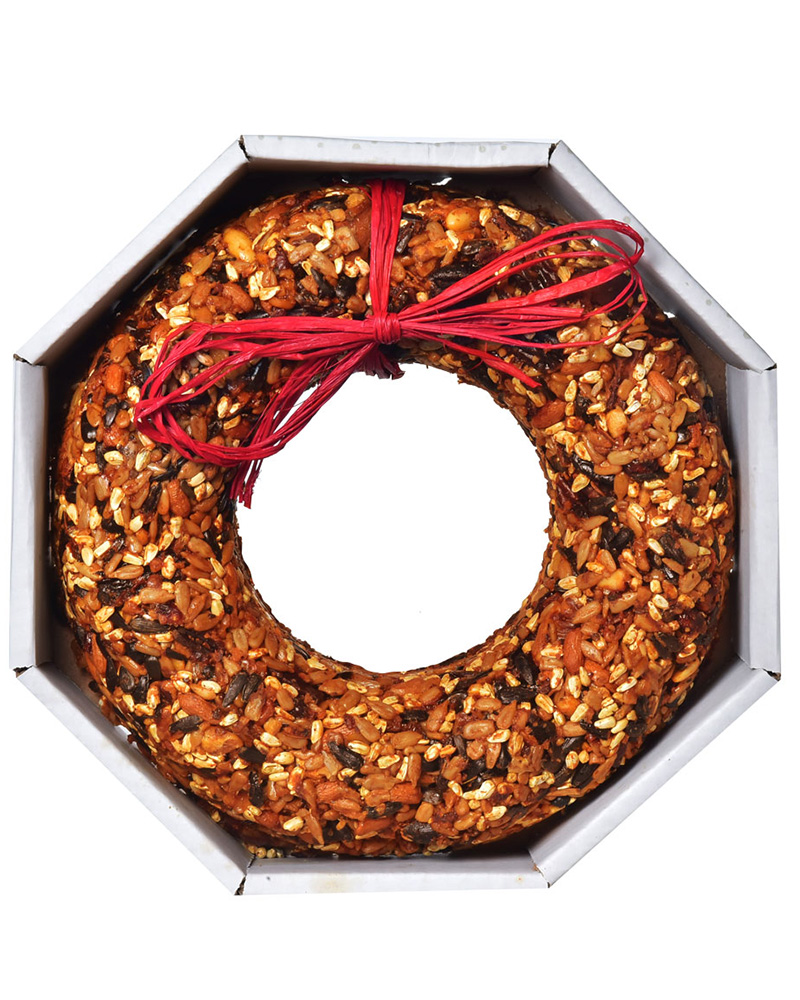 This 32 ounce Hot Pepper Wreath is perfect for enticing a wide variety of birds to your yard, while deterring squirrels. A seed treat loaded with fruit and nuts to attract catbirds, wrens, woodpeckers, nuthatches, titmice, chickadees, bluebirds, robins, grosbeaks and more.

This product contains a strong eye, nose, and skin irritant (hot pepper). Wash hands thoroughly with soap and water after handling and keep out of reach of children.

Ingredients: Pecans, sunflower chips, peanuts, safflower, black oil sunflower, cranberrries, capsaicin and gelatin.
Retail Price:

$27.00

U/M

/ EA

Price

$13.50

Part Number

1020070

Quantity Available

Moana Nursery & Florist on Moana Lane

3

Moana Nursery & Rock on South Virginia St.

2

Moana Nursery on Pyramid Way

5
The following accessories are recommended for this item: