Solar Spinner Hummingbird 48"
Solar Spinner Hummingbird 48"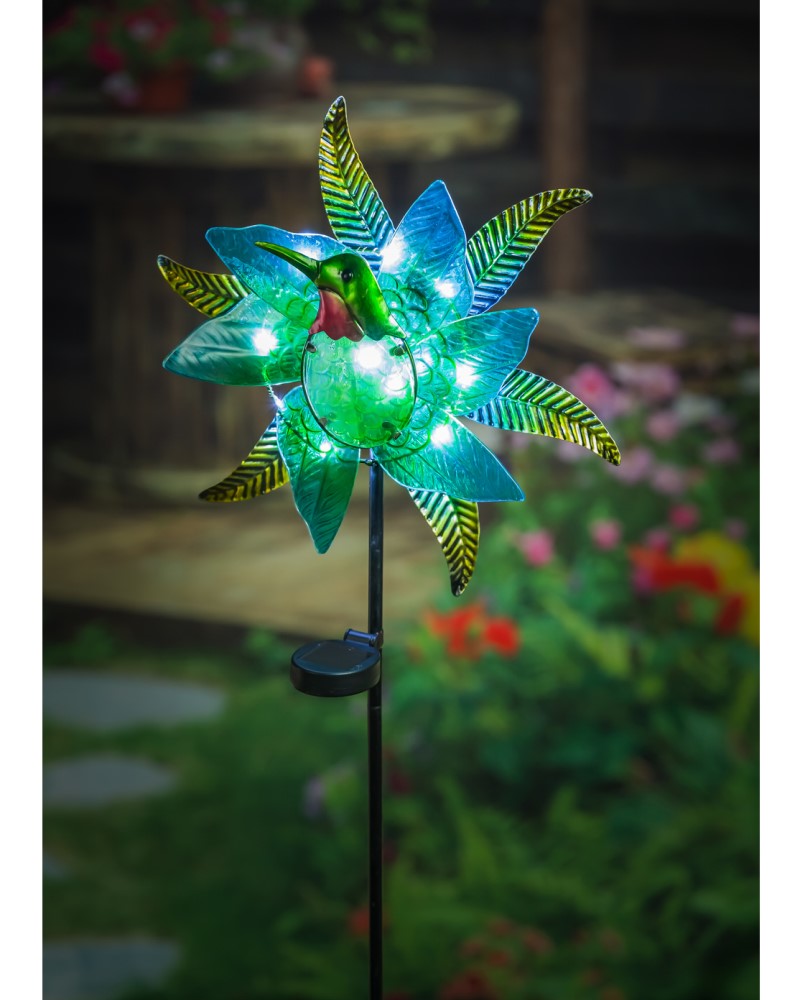 Transform any garden into a stage that displays the mesmerizing movements of this Hummingbird Staked Wind Spinner. The vibrant tail of the hummingbird comes to life with every passing breeze as the textured feather-like panels spin and light up. The striking kinetic is made of powder-coated metal with a weather- and rust-resistant finish to prevent fading. Once the stake is put together, installing the kinetic is easiest in moist soil or grass. Allow the spinner to get up to 8 hours in direct sunlight for full charge. Push the bottom prongs into the soil until they are completely covered - no tools are necessary.
Item Number

1034968

Quantity Available

Moana Nursery & Florist on Moana Lane

2

Moana Nursery & Rock on South Virginia St.

4

Moana Nursery on Pyramid Way

2