String of Pearls 6"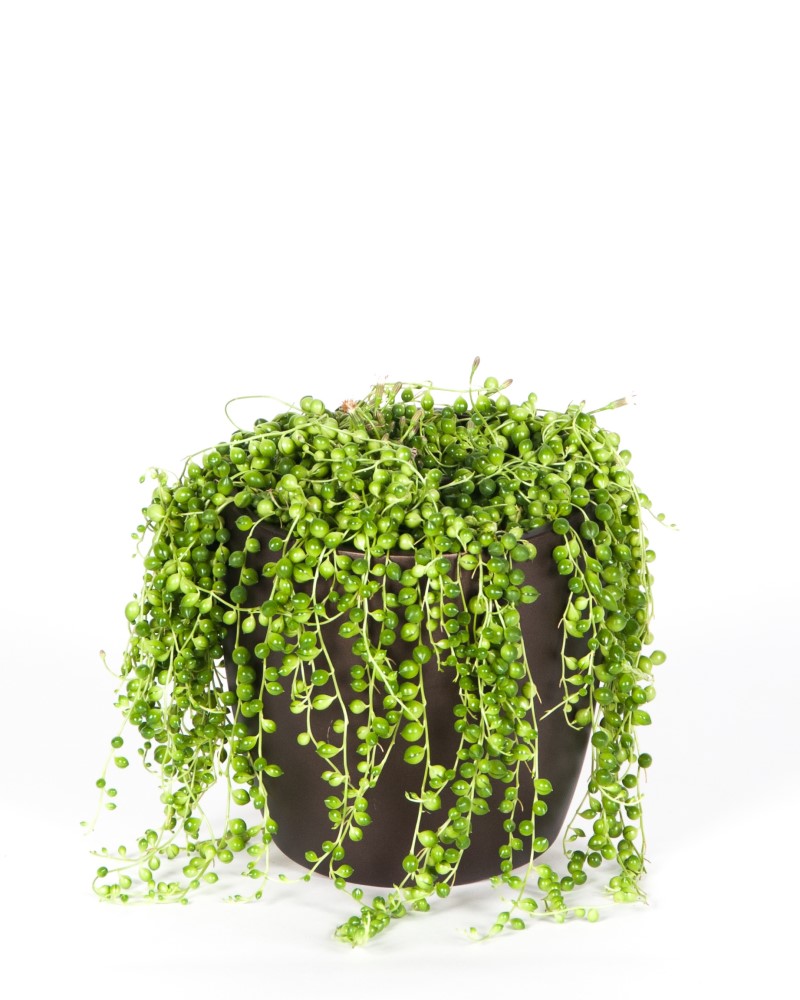 Botanical Name: Senecio rowleyanus

An interesting and unusual trailing succulent with spherical green foliage strung along the branches; a dramatic accent spilling over the edges of containers and hanging baskets.

This houseplant will do well in a location that gets either direct or indirect sunlight, although it will usually require a more brightly-lit environment than what artificial indoor lighting alone can provide. String Of Pearls can be expected to grow to be only 2 inches tall at maturity, with a spread of 3 feet.
*Decorative pot not included.
Item Number

1000139

Quantity Available

Moana Nursery & Florist on Moana Lane

9

Moana Nursery & Rock on South Virginia St.

We're replenishing

Moana Nursery on Pyramid Way

3
The following accessories are available for this item: