Wreath Mixed Green Square 12"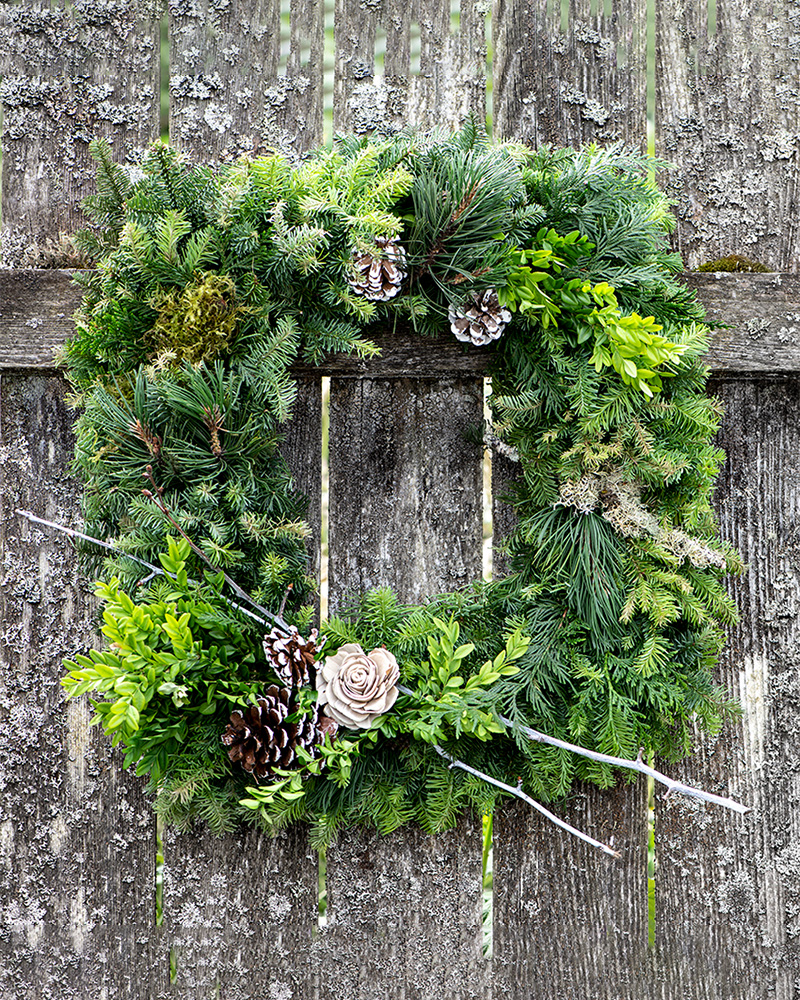 Elevate your holiday decor with a Fresh Evergreen Holiday Wreath, a fragrant masterpiece that brings the enchanting aroma of the season to your doorstep. Carefully crafted with handpicked evergreen branches, a perfect adornment that captures the magic of winter and spreads festive cheer throughout your home.

Noble Fir, Pine, & Boxwood. Decorated with Frosted Pinecones, Flower and Wicker Sticks.
Price

$64.99

Part Number

1052222

Quantity Available

Moana Lane, Moana Nursery & Florist

10

Pyramid Way, Moana Nursery

6

South Virginia St., Moana Nursery & Rock Store

10